Patrice d'Aragon • Studio
For a top-quality audio production in a warm atmosphere: a turn-key service.
Want to record your own music? Need a voice-over? Produce a commercial spot for radio? In short, whatever your needs are, don't hesitate to contact me. I love to face new challenges.
Audio recording and mixing

Voice-over

Music for a motion picture

Composition and sound design

Voice demo for actors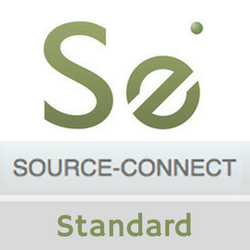 Please note that the studio is open by appointment only..

"It's always a pleasure to work with Patrice at the studio. Each project is treated with the greatest professionalism, on time and with a superb final product. We need flexibility in many of our projects and we find it with Patrice d'Aragon."
– Jean-François Leclair
Producer, Big Jack's Factory

"At Missions Morpheus escape games, we used the talent of Patrice to design two immersive soundtracks. He knew and understood our needs and created beautiful, mesmerizing works. Thanks Pat."
– David Boutin
Co-owner Missions Morpheus

"I sought out the services of Patrice for the mix and sound design of a short documentary film I made. And I was more than satisfied with the quality of his work! Patrice is meticulous, capable of immersing himself in the ideas of others without distorting them AND brought his own touch. Patrice is multi-talented (musical designer, mixer, actor's director, actor, musician) which makes him a partner of choice for a project. I highly recommend him!"
– Catherine Lavoie
Film director, actress

"Patrice's studio is an extraordinary place of work and research, allowing almost everything in an intimate, perfectly organized and well equipped space. Patrice is a valuable ally, at times rigorous, full of initiative and caring in the process of creation. His technical competence is undeniable, and he always ends up delivering a flawless and very high level result. I strongly recommend both his studio and his services: you will not regret it!"
– Yves Morin
Composer, musical arranger

"With Patrice, whatever the nature of the recording, you have the best. Cosy atmosphere, experienced man, sophisticated equipment, you won't be sorry."
– Louis Bertrand
Actor, Voice-over talent
Marcheurs d'Étoiles
Guillaume
2021-08-03T16:41:46+00:00
About me
When I was four and a half years old, my parents put me through viola classes. By studying this wonderful instrument, I developed my love of classical music.
At 13, my cousin sold me his electric bass. So I started playing funk, pop and jazz, and my musical ear has evolved ever since.
While completing my music diploma at St-Laurent College (Cégep), I was part of the College's theater group. There, my passion took flight!
Then I studied acting at the Lionel-Groulx theater school, while continuing to play music in several bands.
Since 1999, I worked as a musician, actor, composer, sound designer and music producer.
I composed all the original music creations of Théâtre Tout à Trac, produced several soundtracks composed by Yves Morin and other composers, directed actors for voice-over gigs, auditions and demos, produced commercial spots and corpo gigs, recorded more than 1000 voice-overs, composed music for TV series and movies, and was a sound engineer on tour…
In 2006, I built my own studio in the Rosemont neighbourhood, and it has since become a stimulating place for the creation of all kinds of music and sound projects.
In addition to my studio work, I am also the father of four beautiful children, a fan of scotch, good food, and a DIY tree house builder.
Located in the heart of the Rosemont district, the studio offers a complete audio production service since 2006. Do not hesitate to contact me and tell me more about your project!

 514-376-6500
 info@patricedaragon.com

 Studio's location